Student Management
School Management Software program monitors the students' whole registration process. Staff can simply add, update, and also view all reports which provide complete information of a student's admission process.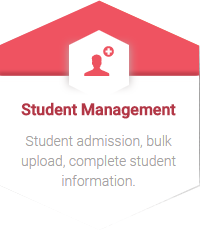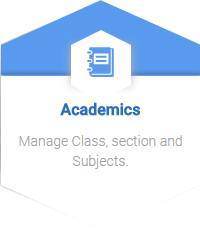 Academic Management
School management Software program features to record and maintain a complete history of a student. The management will be able to track and monitor the progress chart of students by viewing marks, henceforth knowledge and the learning levels of students are analyzed and know.
Examination Management
A detailed track of the students' progress in school examinations can be monitored by parents and teacher by viewing their test scores and marks online with is module.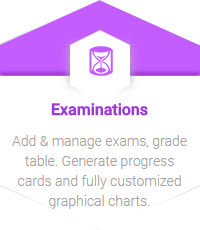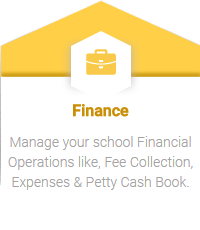 Finance Management
For any school, the management of fee has been a critical task. Now this task for the management has become simple with the School Finance Management module. At this module the entire student base fee payments are been recorded and can be completely tracked. Generating receipts for the fee payments and cancellations is also a facility at this module.
Report Management
Advanced analytical reports are generated for the user to help in making a better decision at supply of specific needs of an academic institution.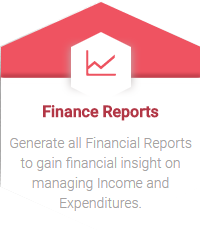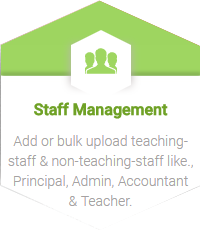 Staff Management
Manage or bulk upload teaching-staff & non-teaching-staff like., Principal, Admin, Accountant & Teacher.
Timetable Management
Managing a school timetable has been a difficult task since ages. But now; it's easy to setup a timetable and maintain according to the academic regulations with help of Timetable Management module.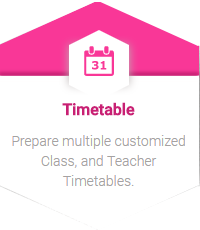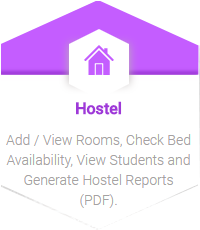 Hostel Management
All the activities of the school hostel; stock of hotel items, supplies, allocation of rooms, student activities residing at school hostel as such are been well managed with Hostel Management module of My School My Soft.
Attendance Management
One of the important functions of the school is keeping an update record of students' attendance all the time. At this module, the attendance of the students is been tracked and the list of the students is kept as per the specified attendance requirement.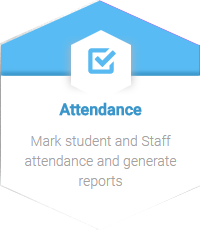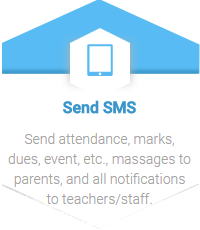 Message Management
Send student attendance to parent mobile, and how to customize default message, sending own message and multi-language messages. Fee due amount, Marks and any event or notification in bulk to parent mobile.
Transport Management
Manage bus routes, creating stops, stop timings, seat availability and PDF reports. And Fuel Management, Vehicle Service tracking and Tyre Management.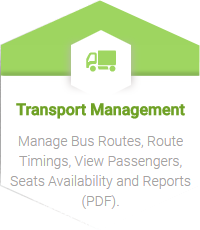 Keeping records, storing data and streamlining academic processes are the prime functions of a School. Hence a to run an effective school management it requires a diligent comprehensive tool such as School Management Software that can be most helpful in all the above functionalities in running a School. As every academic process is efficiently automated at the School Management Software, it is has become a business prerequisite to invest in a suitable School Management System now-a-days.