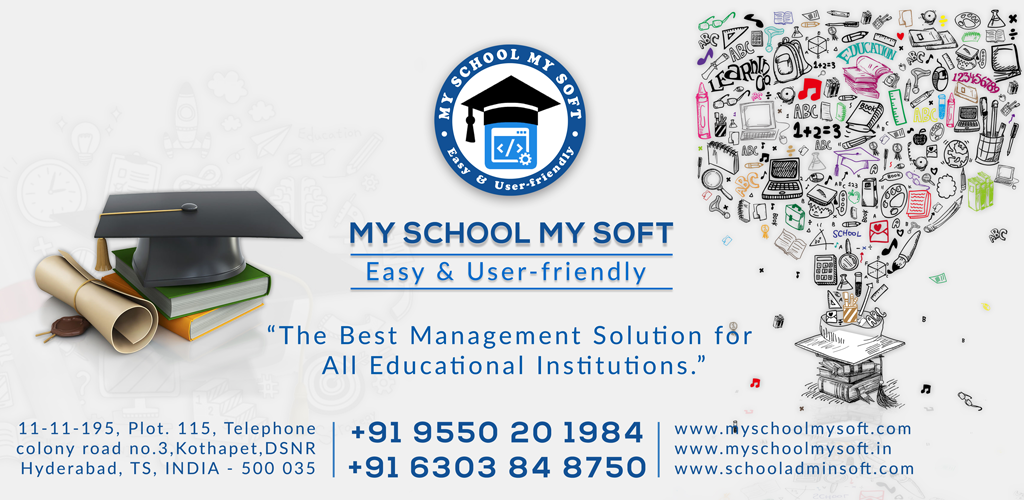 MY SCHOOL MY SOFT™
"The Best Management Solution for All Educational Institutions"
A Complete School Management Software. Latest Technology Enabled… Web School ERP, the Best module are integrated, Offline installation for data security. APP for Communication. Best suitable management software for Telugu States' Schools.
My School My Soft effectively handle your everyday administrative tasks like Student and Staff attendance & SMS Sending, Timetable, Transport Management (Fuel Management, Daily Inspection, Tyre Management & Vehicle Maintenance), Handling Grades & generating dynamic Report Cards, Examination Management & Outcome, Fees Collection & reports, Finance Management and Reports, Hostel Management(Grocery Management), Inventory Management and Certificates and so on.